Imran Ashraf is a Phenomenal and amazing Pakistani actor who has been served their presence for the last 6 years. Imran Ashraf rises to the top after he made a strenuous effort to it. He did a lot of struggle, which is fruitful now. This article is full of Imran Ashraf biography, like how Imran Ashraf becomes an actor?
Imran Ashraf Date of Birth:
Imran Ashraf was born 11th September 1989 in Peshawar. Now Imran Ashraf is 30 years old young man.
Imran Ashraf Family:
Imran Ashraf fans want to know every detail about him. His family is a Non-entertainment background, and his family doesn't support him for acting career. The TV star Imran Ashraf was running his father's business, which is closed due to some reasons. After his father's business close he was a lone warrior. Then he had an option to go another way, he chooses acting. Imran Ashraf has a brother, which is also in the same profession. His brother name is Abbas.
Imran Ashraf Education:
He studied in Modern age institute from Abbottabad. He completed his education from Boarding School.
Imran Ashraf Personal life:
Imran Ashraf got married to his co-star kiran Ashfaq on 18 July 2018. His marriage only attends close family and friends. His marriage both are looking gorgeous and charming. An Occasion Imran said that he is very happy with his wife that he does not describe it. The couple seems to be living a happy life with more success.
Imran Ashran Biodata:                                    
Name: Imran Ashraf
Occupation: Actor/Model
Date of birth: 11 September, 1989
Place of birth: Peshawar
age: 30 years
Cast: Awan
Nationality: Pakistani
Religion: Islam
Martial status: Married
Children: One children
Wife name: Kiran Imran
Height: 5 feet 8 inch (173 cm)
weight: 78 KG
waist: 32 inch
eyes color: black
Hair color: black
Imran Ashraf Life Story:
Imran Ashraf Starting as a child artist in PTV dramas. He started his acting career in 2011 where he climbed the stairs of success in a very short time. He said that he is not good in acting, unlike others. His done first drama serial "Wafa Kasi Kaha Ka Ishqe" and gained a lot of appreciation in this role. His versatile acting skills he made different characters like sad, romantic, negative.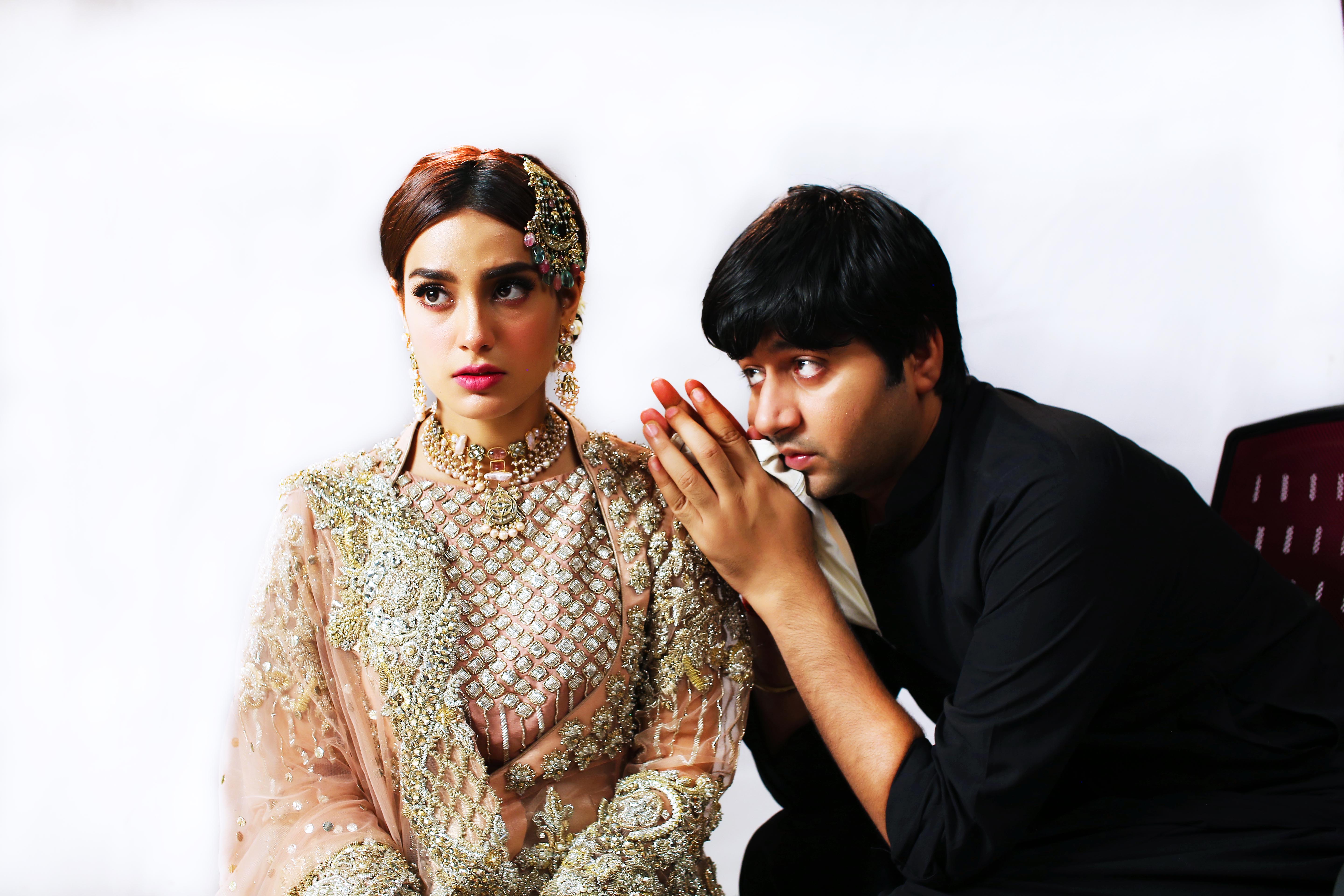 Best Performance:
After doing phenomenal acting and climbed the success of height and winning the heart of billions of people. He is famous for an amazing drama serial "Ranja Ranja Kardi" where he played a leading role as Bhola along with Iqra Aziz has increased his fan following. Every other person is trying to act like Bhola which is a big achievement for him.
Imran Ashraf Drama List:
WafaKaisiKahanKaIshq–Drama(2011)
Baandi–Drama(2012)
MereMeherbaan–Drama(2014)
ShehreAjnabi–Drama(2014)
MohabbatAagSi–Drama(2015)
GuleRana–Drama(2015)
Aabroo–Drama(2015)
DulhaMilGaya–Drama(2016)
IshqNachaya–Drama(2016)
FaltuLarki–Drama(2016)
Jhoot–Drama(2016)
DilLagi–Drama(2016)
BadGumaan–Drama(2016)
Shehrnaz–Drama(2016)
KhudaMeraBhiHai–Drama(2016)
DileJanaam–Drama(2017)
AlifAllahAurInsaan–Drama(2017)
TuDilKaKyaHua–Drama(2017)
MeinMaaNahiBananaChahti–Drama(2017)
Tabeer–Drama(2018)
Lashkara–Drama(2018)
DilMomKaDiya–Drama(2018)
RanjhaRanjhaKardi–Drama(2019)
Inkaar-Drama(2019)
Jaal–Drama(2019)
Rani Nokrani – Drama (2019) ,KahiDeepjaly-(2020)
 Imran Ashraf Writer:
Imran Ashraf is worked as a scriptwriter along with acting. He wrote the script for drama serial Tabeer which was a huge success. He is also writing another project for HUM TV.
Filmography:
After winning the hearts on TV Screen now he shows his talent on the silver screen. His debut film is released in 2020, titled "Dam Mastam" which is going to be a romantic comedy story. Mohammad Ehteshamuddin is director of the film and Amar khan is a female lead.
Imran Ashraf Facebook:
Imran Ashraf Instagram:
Imran Ashraf Twitter: